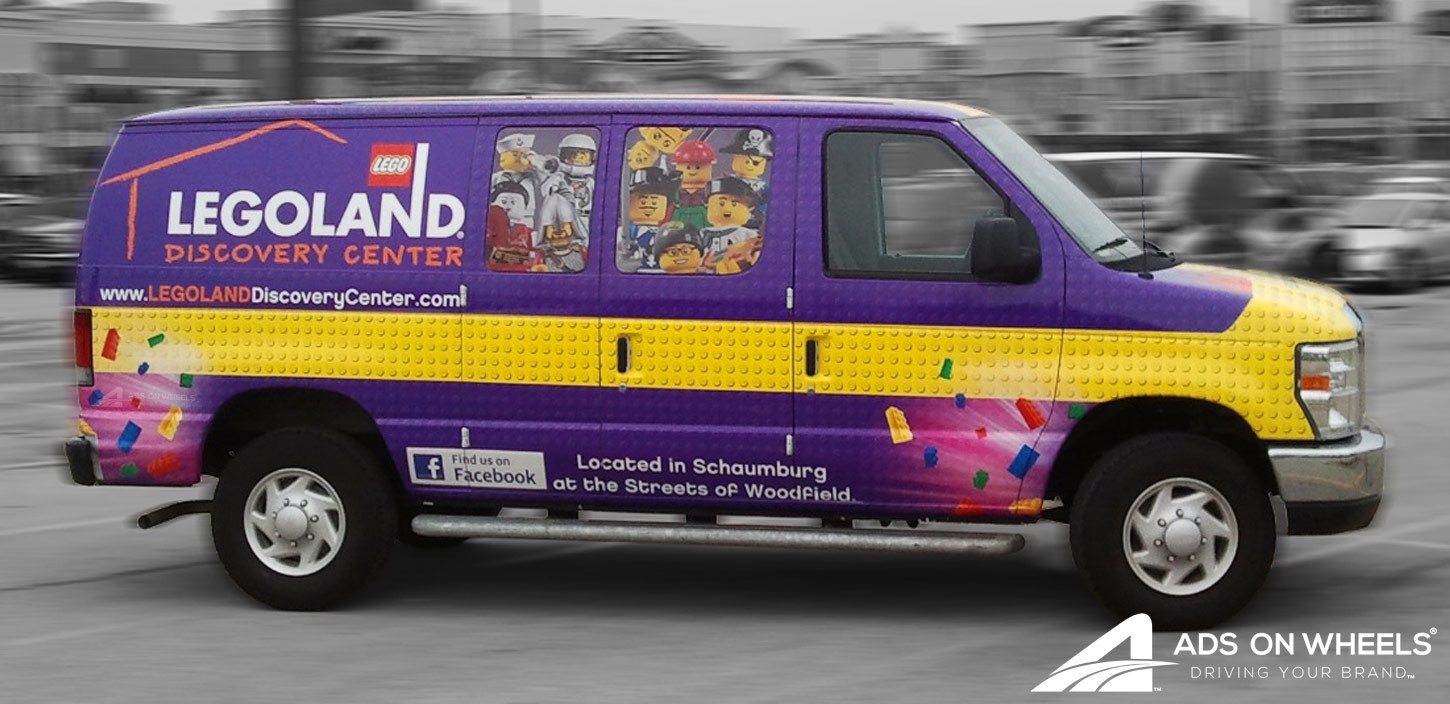 Van Wraps
Looking to get a van wrapped? How about wrapping an entire fleet of van wraps? A commercial van wrap for your business is the best way to advertise, period. Find out why thousands of businesses use van wraps to advertise their companies. Let us provide you with the best pricing on your van wrap cost.
In any major metropolitan area, your company vans get seen by almost 3000 people per hour. This type of advertising opportunity cannot be overlooked by any fleet manager. Brand recognition in today's competitive market is a must. The days of simply using vinyl lettering on your vans is over. To be seen as a leader in your industry by your customers, you must distinguish your van fleet graphics.
With almost 20 years of experience our in house wrap design team has created custom van wraps for every type of van for every industry. Our custom van graphics designs are ideal for your:
Cargo Van Wraps
Work Van Wraps
Service Van Wraps
Shuttle Van Wraps
Delivery Van Wraps
Box Van Wraps
Van Fleet Wraps
Vinyl Van Wraps Protect your Vehicles:
Van wraps have the added benefit of protecting your vehicle's paint. Many companies, large and small, lease their vans. These vans will have to be remarketed at some point. Having cut vinyl graphics on your van often leaves ghosting images and will require reconditioning to sell. With a full van wrap, removal of the wrap is simply done with a bit of heat. After the wrap is removed, the paint looks brand new. This allows the van to be resold or returned with less costs of refurbishing for resale. This is particularly useful in harsh weather environments. The vinyl wrap also prevents minor scratches from reaching the painted surface of your vans.
Van Wrap Design Ideas:
Designing your company van wraps with an effective design is critical to your brand. Too many companies try to fit as many services on their wrap design. We can create a design for your van graphics that will highlight your brand and your core products and services without crowding or confusing graphics. We have designed van wraps for all kinds of industries including:
HVAC Heating and Air Conditioning Wraps
Roofing Company Wraps
Siding Company Wraps
Flooring Company Wraps
Landscaping Company Wraps
Painting Company Wraps
Home Theater Company Wraps
Windows & Doors Company Wraps
Automotive Company Wraps
Cleaning Services Company Wraps
Moving Company Wraps
Dealership Van Wraps
Construction Company Wraps
Plumbing Company Wraps
Electrical Company Wraps
Hospital Van Wraps
Van Graphics and Decals:
Advertising on your van can be accomplished with several different coverages of vinyl graphics. There are a number of ways to keep your advertising budget where it needs to be.
Full Van Wrap
This type of van wrap is when both sides front and rear of the vehicle completely cover the painted surfaces of the vehicle with full color graphics. Getting a full van wrap can sometimes even include wrapping the roof. ,
Partial Van Wrap
A partial van wrap usually covers half to ¾ of the length of the van. Typically the rear of the van would be wrapped as well due to the exposure the wrap has to drivers behind the vehicle.  A contour cut or die cut vinyl decal may be also applied to the front doors of the van.
Van Decals
Vinyl van decals are the most economical way to advertised your business. We can provide spot decals with your logo, phone, or contact information. The decals are usually placed on the front doors, sides, and rear of the vehicle.
Vinyl Graphics Material
All of the wraps and vinyl graphics produced by Ads On Wheels, Inc. ® are printed on premium wrap vinyl. We use 3M™ vinyl for all of our graphics. We can even use reflective vinyl to punch up your brand at night or for emergency vehicle applications.
Commercial Van Graphics:
Many automotive manufacturers have designed commercial vans specifically for the business owner in mind. We have wrapped every type of commercial van you can think of. Brand manufacturers including Ford, Dodge, Nissan, Mercedes, and Chevrolet, are great vehicles to upfit with custom racks and interiors. Some of the most popular commercial vans for wrapping are:

Ford Transit Van Wraps
Ford Transit Connect Van Wraps
Nissan NV Van Wraps
Nissan NV 200 Van Wraps
Dodge Ram Promaster Van Wraps
Dodge Ram Promaster City VanWraps
Mercedes Sprinter Van Wraps
Mercedes Metris Van Wraps
Chevy Express Van Wraps
Chevy Express City Van Wraps
Looking to get a van wrapped? How about wrapping a whole fleet of van wraps? A commercial van wrap for your business is the best way to advertise, period.